Okay, so maybe not that many babies but it seems to be that time in my life when some of my closest friends are pregnant with a baby! (that was a wierd statement.. what else would they be pregnant with) Anyways, sister in law Blossom is having her second child due Feb. 18th! She finds out on monday if its a boy or girl! I'm not ready to guess yet, but if I HAD to guess right now.. I think girl. She let me hear the heart beat of the baby inside and it was so cool!

"Blossom" My pregnant sister in-law at my wedding!
It's such an incredible miracle.. I don't think I will ever get used to how a child is brought into this world. One of my former room mates is expecting in March! I am going to guess she is having a...boy, but that is not my final answer.

This is my former room mate and friend who was married this past June! The lil guy in the picture was an added bonus when she married her husband! They will have such a cute lil family!

And..one of my best friends from home is having her first child! She was the first out of our group of friends to get married and now the first to have her baby! She thinks it will be a boy.. but I think it will be a girl. She is due in April!

Mrs.O and her husband.

I am SO excited for all my friends! Its so excited that my friends who are my age are having babies! I plan to give each a special gift that is made by me! I am open to any suggestions Ideas. When I get my sewing machine I plan on to start sewing again. Here are some ideas of what i hope to sew: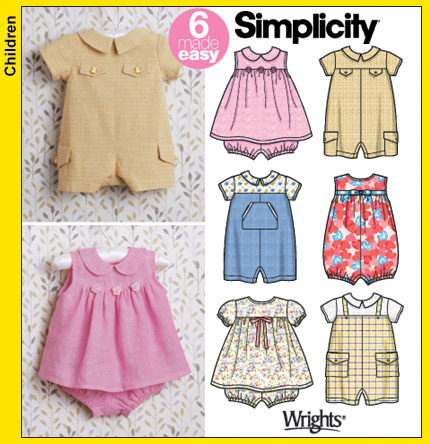 My Grandma sewed many children's clothes like this and sold them in a store up north. Of course she added her own flair to her creations. I plan to do the same. I do like simplicity patterns.
Too cute! I like this pattern because it is simple yet Adorable! I love the lil sailboat and the strawberry one.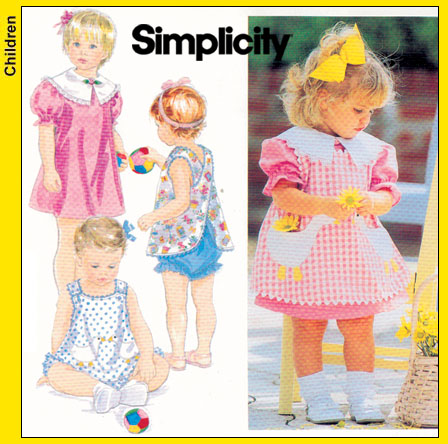 My Grandma had this pattern and used it a lot. The cute lil cross-over back one is pretty simple. But I love the lil duck one!

Hats! I LOVE hats for children. I bought a cute snowman hat for my nephew last winter! It probably will still fit him so we will see what kind of hat his new baby sibling will get from Aunt HoneyBee



Tomorrow night I am planning on knitting with a friend. I just taught myself to knit on our honeymoon. I know how to knit, pearl and cast on.. but that is all. Hopefully i can pick up a few more skills since I plan on knitting some dishcloths for a wedding gift in 2 weeks!
I am babysitting right now, lil nephew is down for a nap and I am waiting for BuzzBee to come and keep me company, bring me lunch and also my knitting supplies.
I plan to knit this afternoon while I wait for BuzzBee's soccer game at 5 oclock. He's coaching Jr. high soccer. Well I am excited to see them play becuase I haven't had the chance to do so yet and today is such a beautiful day!
well that's all for now!